These traditional frameless cabinets combine the technology of melamine with the fine, textured appearance wood grain. These Innocraft cabinets are durable, easy to clean, and affordable for the discerning kitchen designer.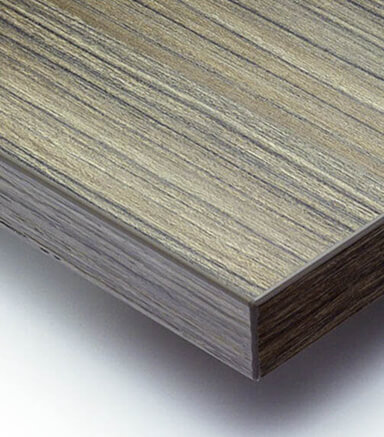 Textured Melamine is a wood alternative with a fabricated appearance of wood grains and texture with complete coverage of the wood and frame while having the benefits of high-quality plastic.
The lamination of this surface makes it more durable and easy to clean compared to other MDF surfaces, making textured melamine an affordable choice for your budget.
Premium Plywood Box with full hardwood back panel (UF)
The structure of the cabinet is made with a full 3/4 inch for all panels of the box. Other cabinets may skimp on plywood panels in size or material when they not visible in appearance, but all panels of the premium plywood box are full thick panels, meant to be sturdy and meant to last.
A door that is flush with the inside of the body will create a picture-perfect transition from the frame to the body, creating a sleek look to your cabinet.
The full overlay feature of the cabinet covers the entire frame of the cabinet, using precision to make sure the cabinet structure is concealed from the front so the focused appearance is concentrated on the cabinet drawers and doors.