These frameless cabinets are known for their stunning high gloss piano paint finish, adding luminescence to your interior for that contemporary showroom look. These Innocraft cabinets are constructed with high-quality plywood, making this collection a combination of strength and shine.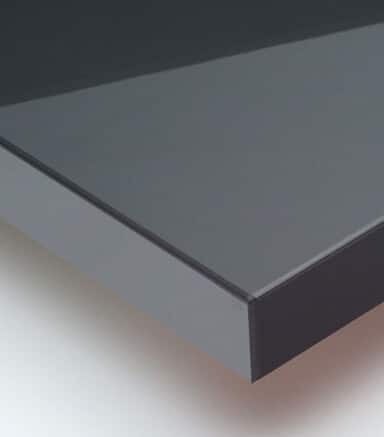 Piano paint high gloss is a dramatic reflective surface that is created by a thick lacquer finish.
These concentrated coats of high gloss are layered over MDF panels, preventing deterioration of the paint or natural wood, keeping your cabinet exteriors looking impressive while only needing a little bit of polish.
Premium Plywood Box with full hardwood back panel (UF)
The structure of the cabinet is made with a full 3/4 inch for all panels of the box. Other cabinets may skimp on plywood panels in size or material when they not visible in appearance, but all panels of the premium plywood box are full thick panels, meant to be sturdy and meant to last.
A door that is flush with the inside of the body will create a picture-perfect transition from the frame to the body, creating a sleek look to your cabinet.
The full overlay feature of the cabinet covers the entire frame of the cabinet, using precision to make sure the cabinet structure is concealed from the front so the focused appearance is concentrated on the cabinet drawers and doors.